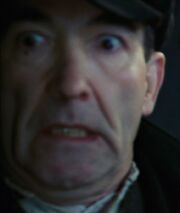 The
Praying Man
was a third class passenger on the
RMS Titanic
.
Biography
On April 15, 1912, during the sinking, the Man was forced to flee to the stern and prayed for God to spare his life.
Unfortunately as he did not wear a lifebelt, the Man had perished and his corpse went lost at sea.
Behind the scenes
Ad blocker interference detected!
Wikia is a free-to-use site that makes money from advertising. We have a modified experience for viewers using ad blockers

Wikia is not accessible if you've made further modifications. Remove the custom ad blocker rule(s) and the page will load as expected.